On October 7th, Gabitel had the honour to participate once more in the XIX Edition of the "Telecommunications Night". This event, organised by COITAOC and ASITANO is the most important meeting point of our region and it is always an event where synergies are generated that contribute to promoting the technological development of Andalusia and our society.
Opposite to last year with its severe restrictions due to Covid-19, this year's event was held again in person with the participation of more than 300 guests, including representatives and professionals from administrations, companies and entities directly linked to the ICT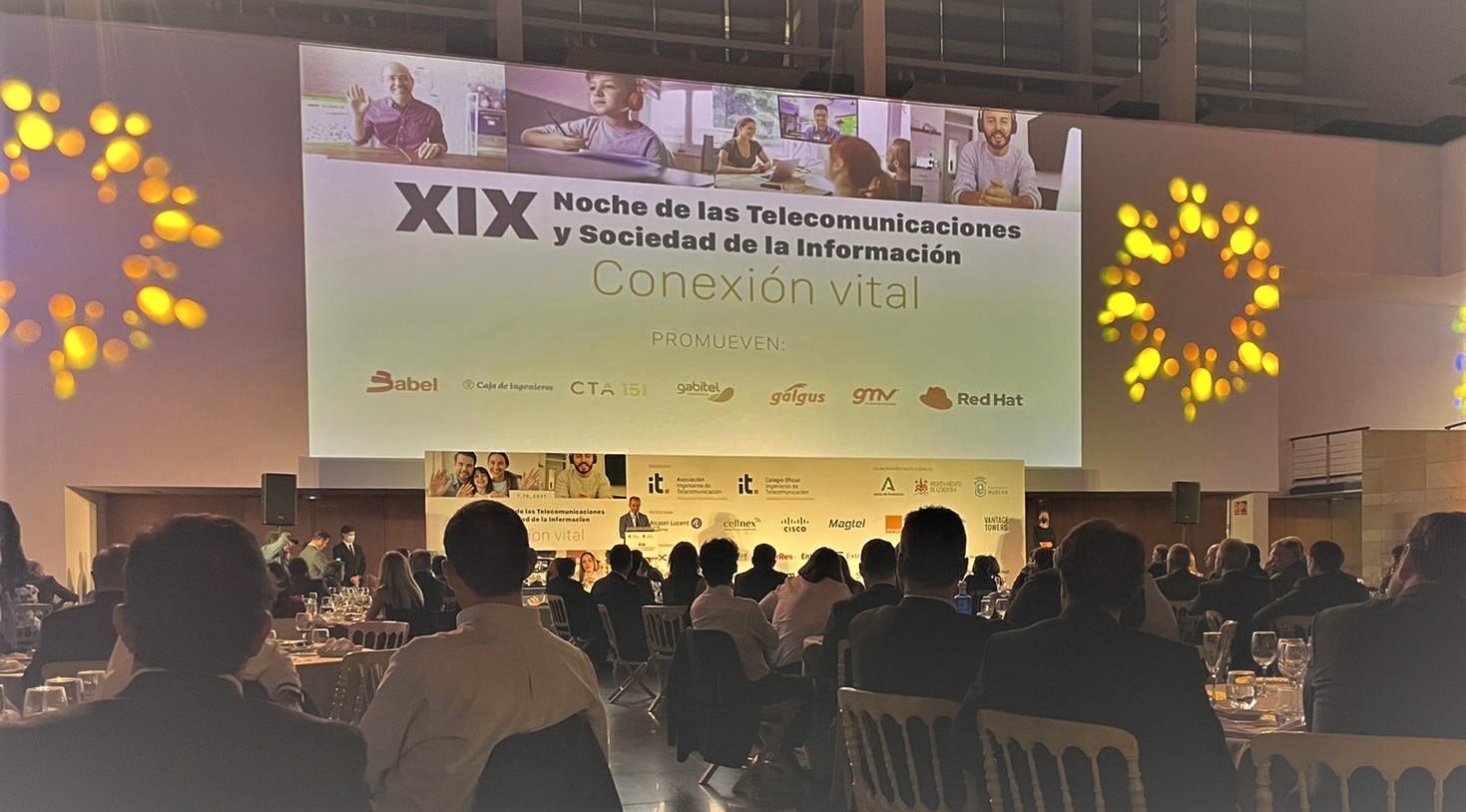 As in the past, Gabitel had the opportunity to participate in this meeting as a sponsor as we are aware of the importance of this event and the impact within our sector. The event was attended by our colleagues Angel Franco, Francisco Hueso, Pepe Rodriguez and Rodrigo Delgado, as well as our invited customers of ERICSSON, ORANGE, SANDETEL and ENDESA.
Additionally to the presentations given, the occasion was used to recognise the work of companies and professionals in different areas, such as: 'Excellence in ICT' (Cellnex), 'Innovative initiative' (Sputnik Programme), 'Professional Development' (Dulce Muñoz del Rey) and 'Solidarity with the community' (Asociación DEBRA Piel de Mariposa), with the presentation of the Andalusian Telecommunications Awards 2021 as highlight.