The Electric Engineering and Efficiency area of GABITEL INGENIEROS has more than 30 technicians experienced in diverse areas of infrastructure design for energy production, distribution and consumption, as well as knowledge for its control, monitoring and optimization.
Since 2012, the JV (Joint Venture) formed by GABITEL INGENIEROS, and INGENIEROS EMETRES S.L.P. – IM3 – has provided support services to ENDESA´S MT/BT engineering in Western Andalucía and Extremadura.  Our areas of work include the provinces of Badajoz, Huelva and Seville, where we provide support to ENDESA in all the processes related to New Supplies, Network Exploitation and Legalization of Facilities. Regarding high voltage, our company has also collaborated on important projects within the ENDESA Group, both in electrical substations and transport lines.
MT/BT Engineering for Endesa Distribution.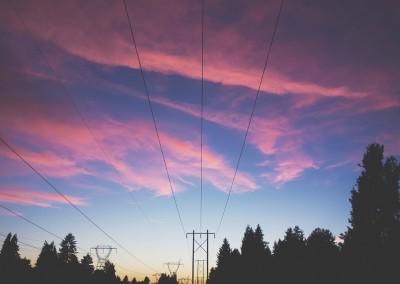 Expert reports and damages claim for MT/BT electrical failures caused by thirds parties to Endesa Network in Andalusia.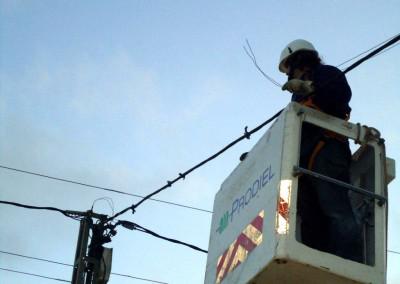 ELECTRIC PRODUCTION AND RENEWABLE ENERGIES
Our experience in electric production has been centered in the design, construction management and legalization of renewable energy facilities, mainly photovoltaic solar facilities. In this sense we have collaborated in the design of several solar farms as well as electrical infrastructures for medium voltage evacuation to the electric company network. Among our clients in this area we have important companies such as: SUNDEISON, ENDESA ENGINEERING, SOLAR PROJEKT, CAPITAL ENERGY, IDESA, among others.
For more than 10 years, our company has provided specialized electrical engineering services to other professionals (engineers, architects, promoters, etc.) for the design of civil and architectural projects as well as the directs support to industrial and municipal customers in every aspect related to electric facilities: BT/MT network design, public lighting, uninterruptible power systems, surge suppression, lightning protection, etc.  Our services also complement another essential part of the process, which is the comprehensive support during the process of legalization and hiring of electrical supply.
MT/BT Facilities ED-2 and SUO-1 Housing Development for the City of Punta Umbria.