Gabitel is a specialist in deploying FTTH (Fibre To The Home). With long-standing relationships and a wealth of experience within the telecommunications industry, our core team of more than 150 specialised technicians develop projects for key players in this market.
Electricity and Efficiency
In the area of ​​Electrical Engineering and Efficiency, a team of more than 30 technicians with proven experience in the field of infrastructure design for the generation, distribution and consumption of energy is made available to our clients.
GABITEL INGENIEROS' roots reach back to 2001, when GTT was founded. In 2005 the name changed to today's GABITEL INGENIEROS and the company has enjoyed continuous growth. We are over 200 people strong – withthree quarters holding engineering degrees – and have delivered our projects successfully in 12 countries around the globe.
As we strive to continuously improve ourselves and our capabilities, we have achieved the following certifications ISO 9001:2015, ISO 14001:2015 and OHSAS 18001:2007. This guarantees the high level of quality of our services, our consideration for the environment and the safety of our people and the wider community.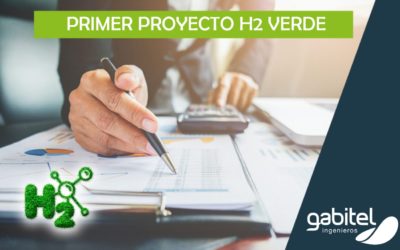 Within the company's strategic lines, GABITEL's commitment to specialising in the green H2 sector is particularly relevant, as this is set to be the energy vector that will...
read more